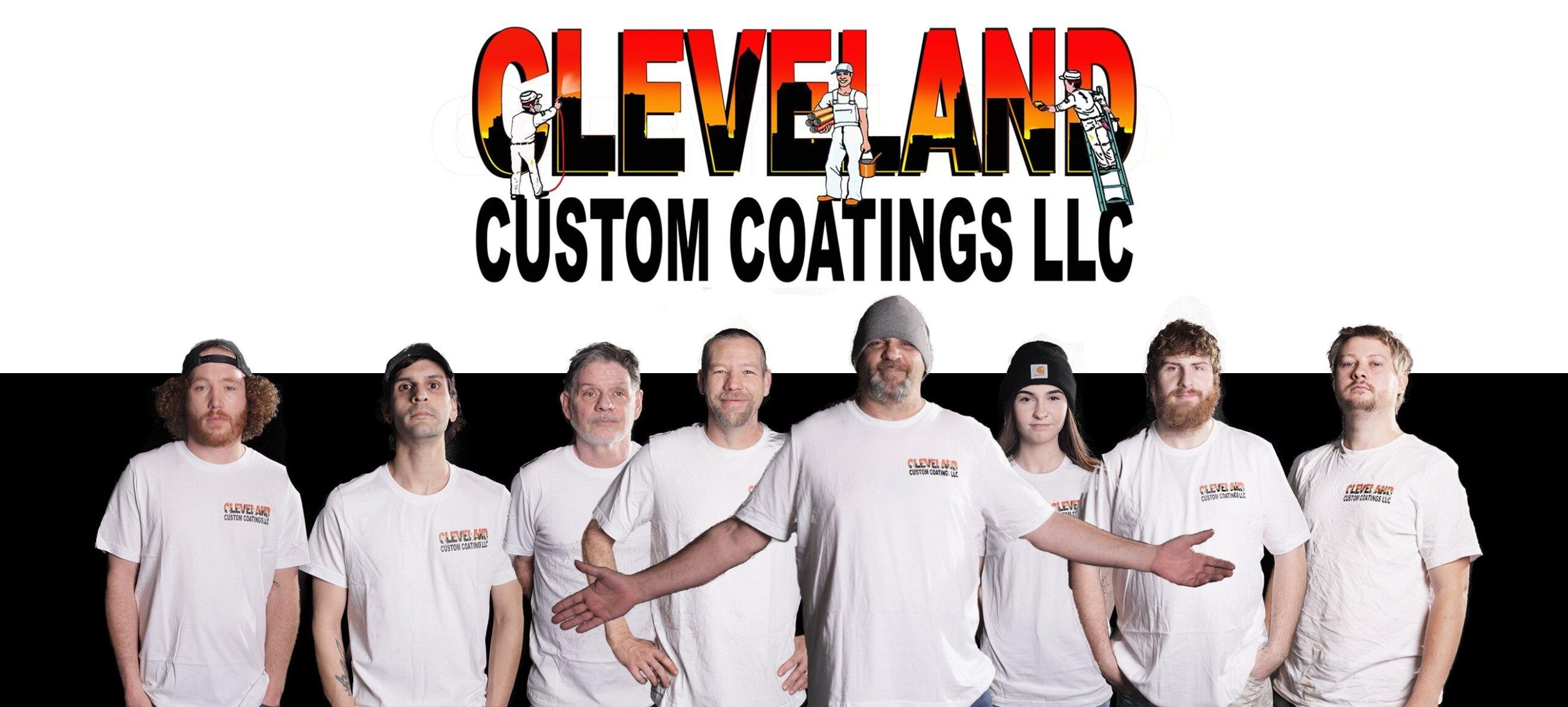 Cleveland Custom Coatings: The Beginnings
Cleveland Custom Coatings was created to fill a need, and believe it or not, it had nothing to do with paint. Like most great companies ours got started because great people wanted to work with other great people and do great things. A painting crew that respected each other and looked out for one another understood that by taking care of the customer they actually take care of their own team and their own family.
2021: Cleveland Custom Coatings Created
In 2021 a few hard-working guys on the crew got together to complete a couple big projects for a general contractor, and started a culture. It may sound simple but the culture is based on:
treating each other with respect: our crew, our customers and ourselves.
there is no space for judgement: no better than and no less than. Inclusive goes without saying. Fair treatment is a minimum standard.
showing up for the team and for the client on time (and if you're not early, you're late).
setting clear expectations, whether you're on the crew or running the crew, when dealing with our team and our clients. Communicating everyone's expectations well and keeping everyone informed as expectations shift
communicating early when something is off – whether it's the schedule or the project, life happens, we tell each other right away so the team can quickly respond with solutions.
remembering life is short. Paint isn't rocket science. Let's have fun while we work, enjoy the process, enjoy each other and spread the joy to our clients with a job well done.
2022: Cleveland Custom Coatings Expands
With that culture in mind, our crew expanded organically, as did our client base. Our reputation grew in the construction industry and more general contractors began reaching out with bid requests. At the same time, friends, family and referrals asked if we could fit in their residential painting projects when our crew was in-between commercial painting jobs. With a fine-tuned estimating process that ensures we cover every angle and set ourselves, and our clients, up for success we grew our crew to over ten experienced, full-time, painters.
That same year, 2022, Cleveland Custom Coatings secured office space on Center Ridge Road in Westlake. We took on a full-time administrative professional and for the first time, have started advertising our residential painting services.
2023: Adding Residential Painting Services
In 2023 we are launching our website and plan to grow our residential painting services to go hand-in-hand with our commercial painting business. We expect to hire several more painters and project managers as we build our residential painting services. We located our office in Westlake in order to easily service our friends, referrals and new customers in the Cleveland suburbs of Westlake, N. Olmsted, Olmsted Falls, N. Ridgeville, Avon, Avon Lake, Bay Village, Rocky River Lakewood and Fairview Park.